---
It's a cat and mouse mystery with a very clever mouse named Oliver the hero of the day. Or one of the heroes. He had help to thwart evil doers, and yes, butter was involved in this clever mystery! Delightful black and white illustrations by David Martinez add to the reading excitement.

---
An adventure around a cat and mouse mystery!
It's a case of a missing baker, a stolen cat wearing a diamond collar, three sinister characters, a tub of butter, and a resolute mouse named Oliver. Oliver's gratifying routine life is snatched away without warning one April morning when his home is invaded. His only hope of getting his peaceful world back is to enlist some clever and adventurous friends and solve the mystery on Ninth Street!
A story full of appealing characters that is just plain fun to read with marvelous black and white illustrations adding to the charm.
This is the first book in The Ninth Street Mystery series.
---
Available in E-book, Softcover and Hardcover formats!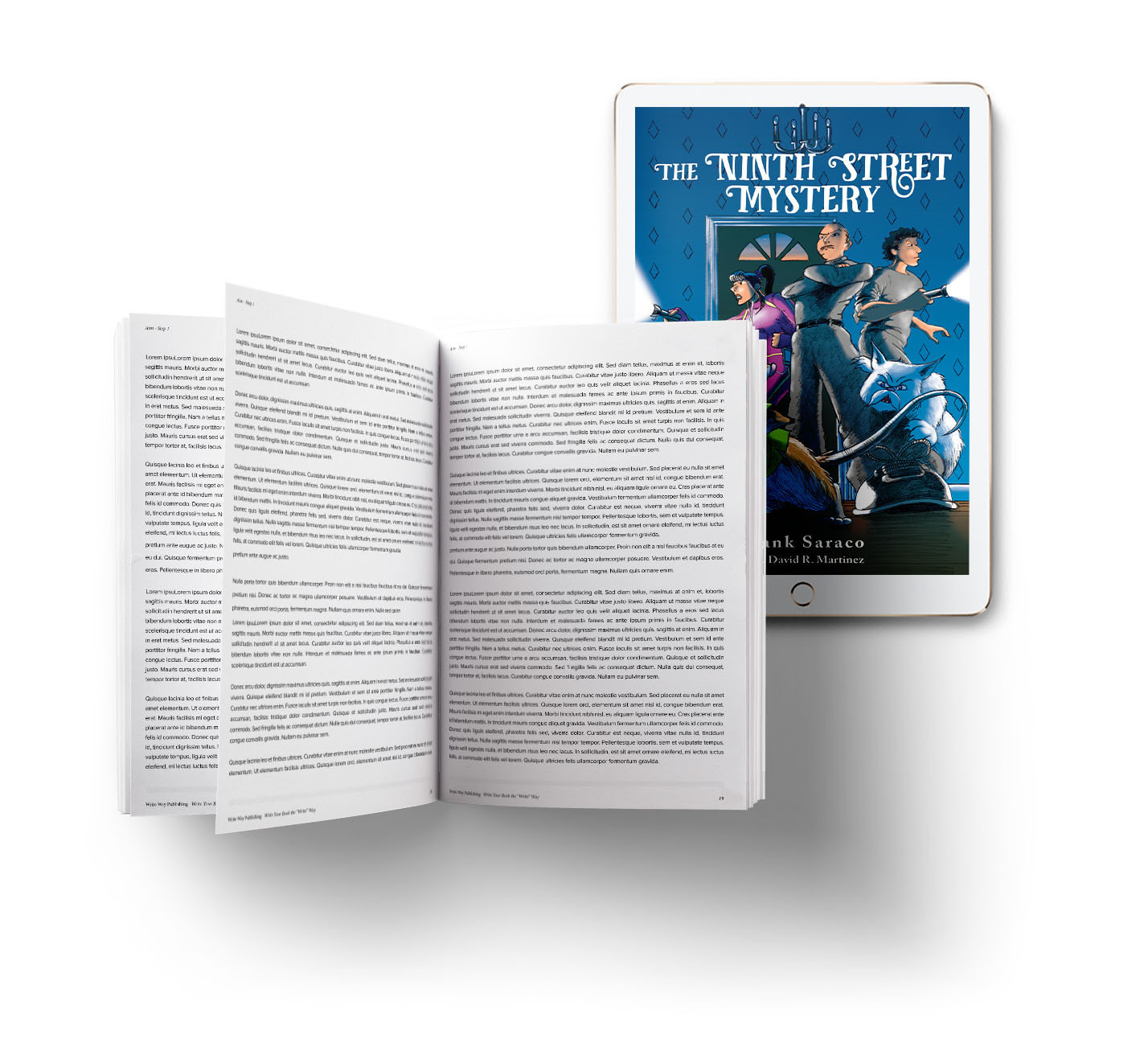 "Donec at ullamcorper leo. Donec facilisis lobortis neque at feugiat. Aenean nec bibendum tortor, at euismod felis. Praesent porta velit non velit mattis, eu condimentum nisl sagittis. Vivamus faucibus nunc et commodo commodo. Suspendisse faucibus risus sapien, sit amet vulputate odio laoreet blandit."