---
THE BALD AND THE BEAUTIFUL:
A TALE OF TRUE FRIENDSHIP
AND HAIR-RAISING ADVENTURES
The strength of true friendship can overcome some hair-raising obstacles and rekindle joy within a kingdom. Just ask the frog if this is true.

---
THE BALD AND THE BEAUTIFUL
A Tale of True Friendship and Hair-raising Adventures
This is a thoroughly charming story of a whimsical young girl and her not-so-ordinary playmate—a bald frog. Be prepared for adventure and some outbursts of laughter as Lily and her imagination catapult her to a real misadventure with potentially disastrous consequences in the king's castle amid the bustle of planning for a royal wedding. Will good fortune or misfortune prevail? It's a tale told by a fiery character truly familiar with the fairy tale lifestyle. Colorful illustrations add to the fun!
---
Available in E-book and Softcover formats!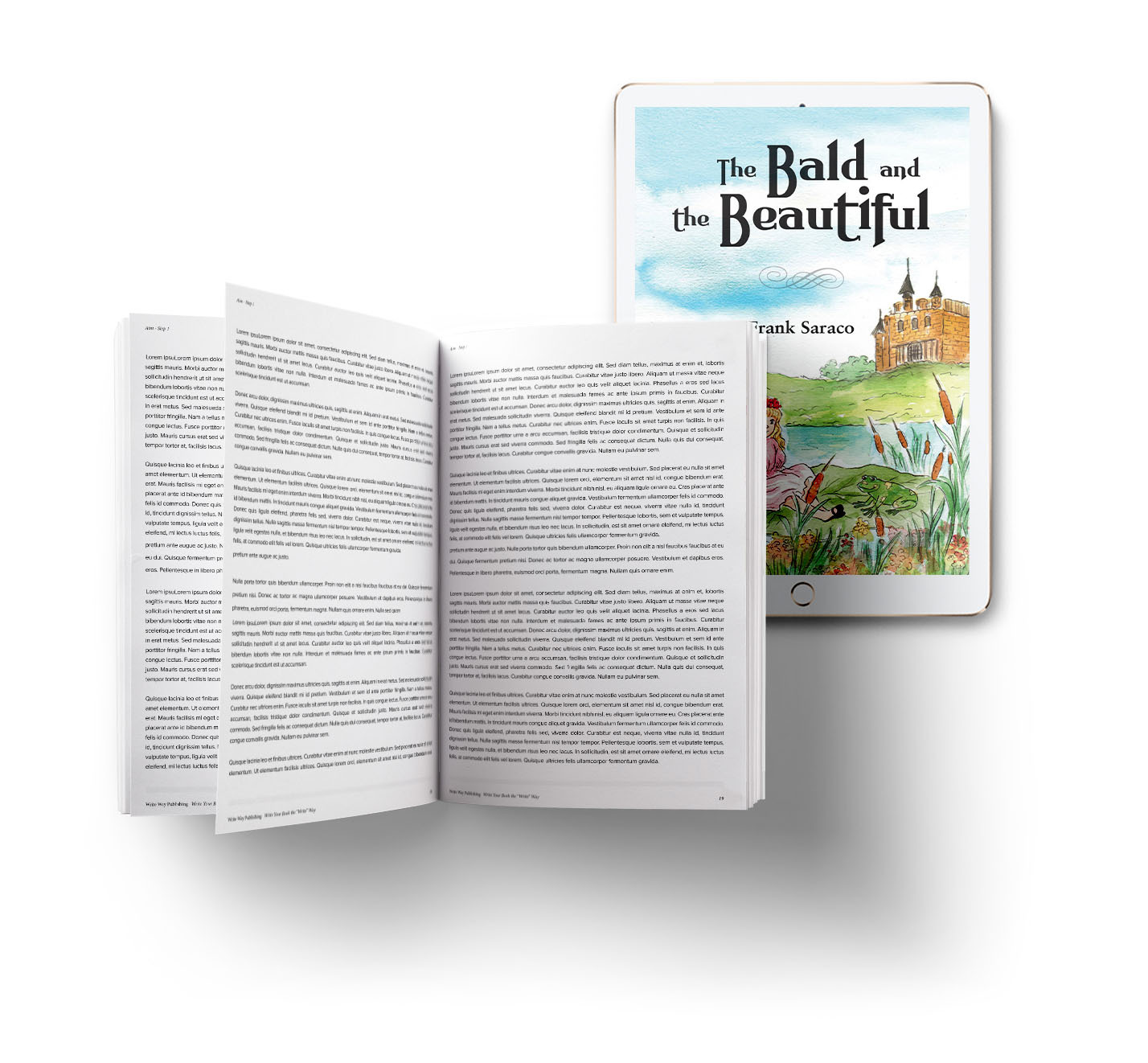 "Donec at ullamcorper leo. Donec facilisis lobortis neque at feugiat. Aenean nec bibendum tortor, at euismod felis. Praesent porta velit non velit mattis, eu condimentum nisl sagittis. Vivamus faucibus nunc et commodo commodo. Suspendisse faucibus risus sapien, sit amet vulputate odio laoreet blandit."