---
His family is broken. His routine is a mess. He finds himself in too many strange new places. It makes his stomach hurt. What can a confused and formerly happy Jack Russell Terrier do?

---
Hugo, a bacon-loving Jack Russell Terrier, had the coolest parents in the whole dog park. Games of fetch were a favorite Saturday morning routine for the whole family. But one Saturday morning, Hugo's life was turned upside down. New, unfamiliar places and changing routines take over his everyday world, making Hugo very confused and sad at times. Will things ever get back to normal?
Hugo's Dilemma will help children and parents embrace the most important ingredients in a family, whether the family is together or apart. The charming, colorful illustrations by David Martinez capture the depth of each character's feelings and draw the reader into this heartwarming, INDIE- award-winning children's book about parental separation.
---
Available in E-book and Softcover formats!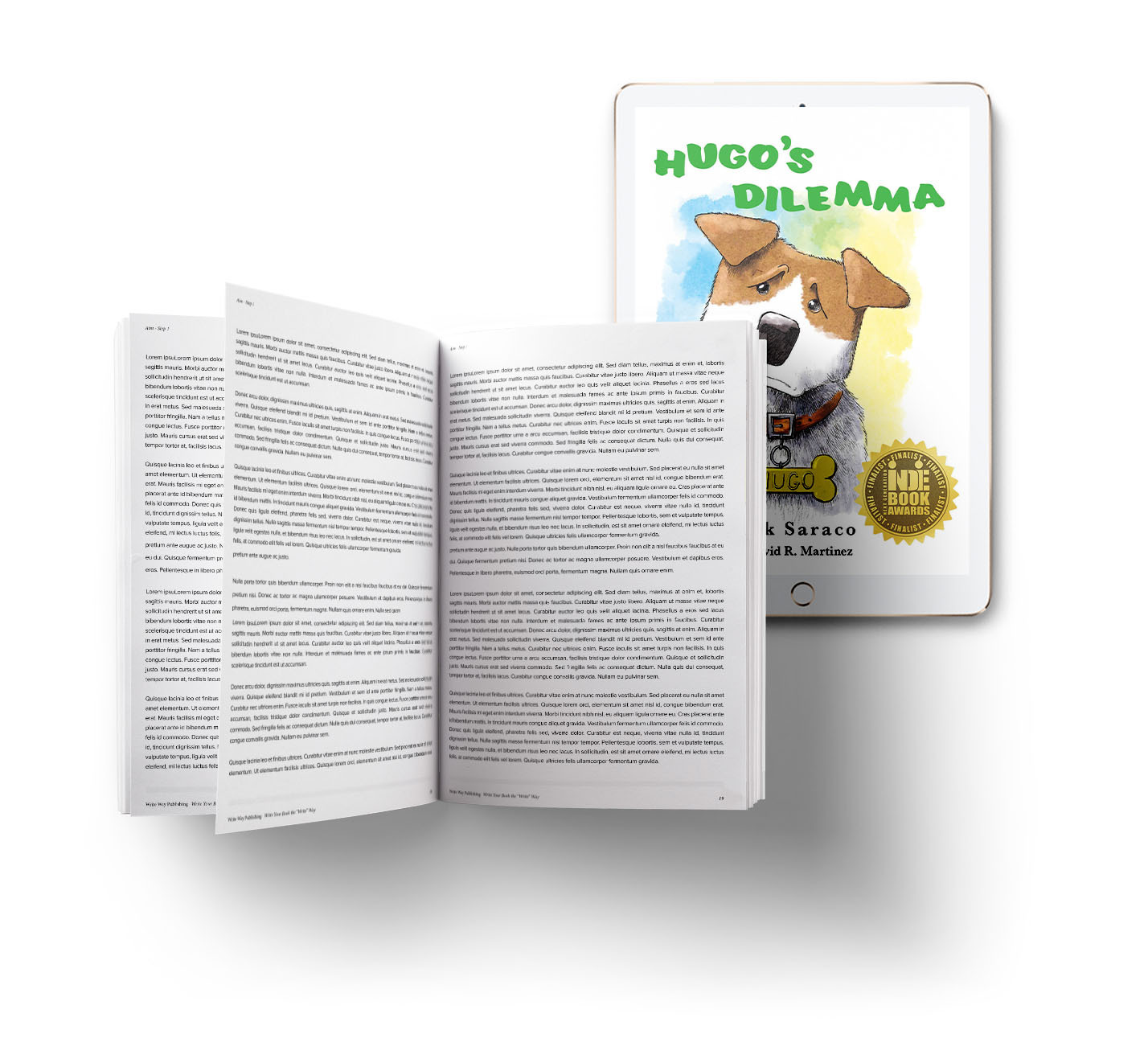 "Donec at ullamcorper leo. Donec facilisis lobortis neque at feugiat. Aenean nec bibendum tortor, at euismod felis. Praesent porta velit non velit mattis, eu condimentum nisl sagittis. Vivamus faucibus nunc et commodo commodo. Suspendisse faucibus risus sapien, sit amet vulputate odio laoreet blandit."